ULEZ Campaigners Light Up M&S with An projector
Beautiful…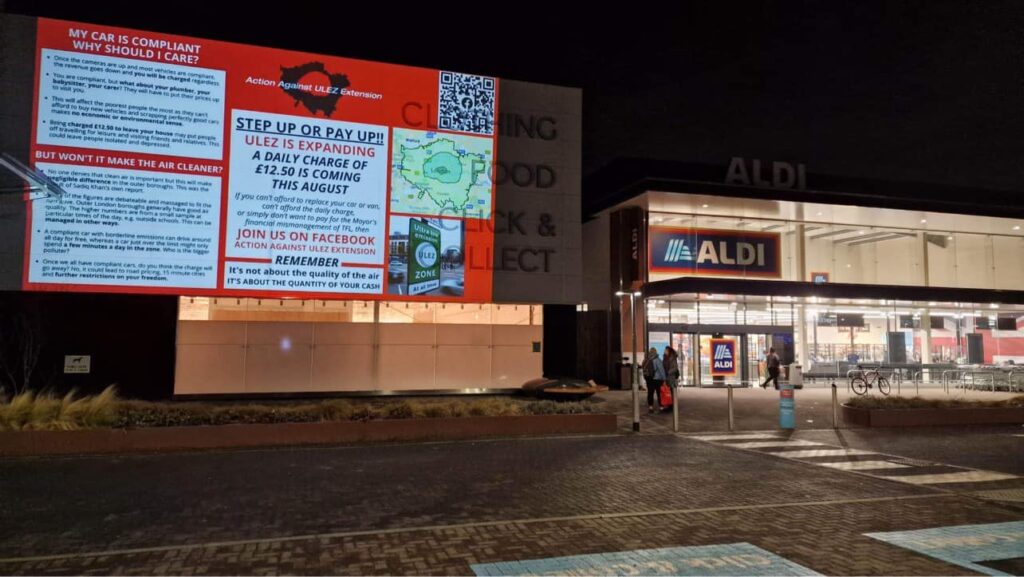 London residents have been getting creative with getting the message out.

They have been getting connected.

We predicted the UK wasn't going to take these measures laying down.

Now are seeing brilliant creative ways of protesting. Projecting a huge image onto the side of a building is sure to get some attention.

It was projected onto the side of the M&S building, which is due to open this spring and sits next door to Aldi in a retail park just off Purley Way, Croydon, on Wednesday night (February 15).

It did get the attention of some local press but they were too afraid to post the actual image in their article?

Here at The Climate Con we couldn't not include such a brilliant work of art in our post.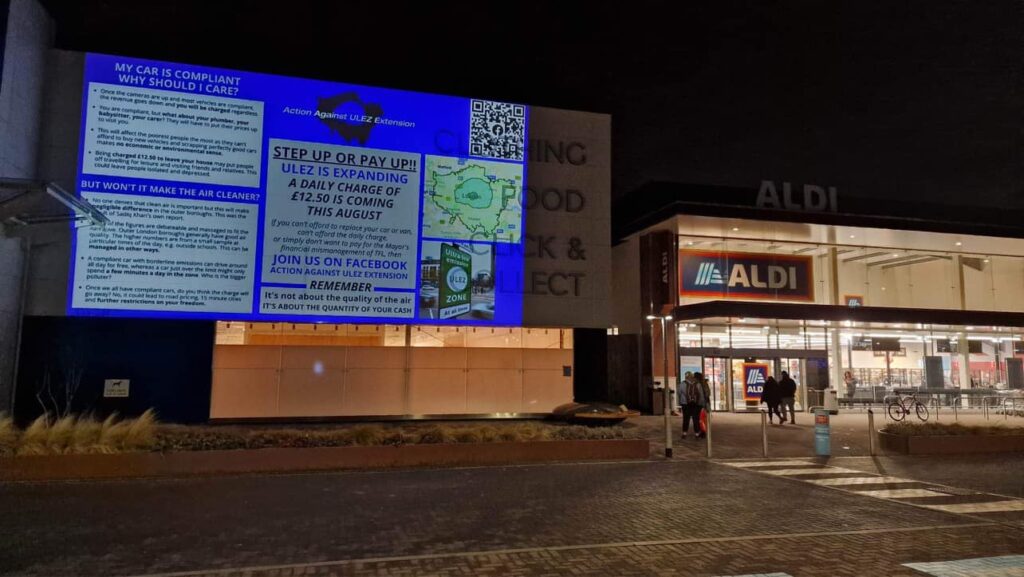 We will Reclaim Our Roads one way or another.

There are multiple protests planned all over the country now. The 18th and 25th looking like big days in Oxford, London and Sheffield.

Thankfully the local press did include the source of this photo, Graham Fox posted it here. Who knows if it was him or some other genius.

Weirdly enough now Boris has joined in on the anti ULEZ train
Why is that?

Is he opportunistically taking advantage of the growing public anger toward these measures? Possibly.

Watch for yourself here. Check out that hair.

We know where the source of these street zoning measures is, the question is, what will we do about it?