Climate Lockdowns!?
It's basically over for Italy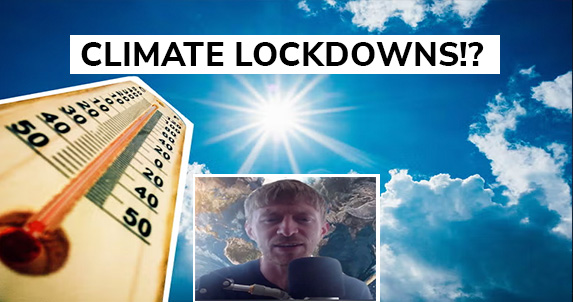 Certain groups are DESPERATE to regain the level of control they once had over the minds of the people.

Fear is their greatest weapon against us. It's just doesn't work, though, when their only tactic is to try and make us afraid of summer!

Italy has been on red alert and has implemented a "hot plan"!

It's almost as if nobody has heard of this wild phenomenon called summer.

Rest assured, the government has it all under control. Within deadly hot areas called "blue spots," officials have been handing out free umbrellas.

Disaster averted.

It doesn't stop there, though.

Just in case you are unable to use your brain and your eyes, the government has developed a handy app to tell you where you can get water.

One wonders how humanity managed to deal with summer up to this point without the government stepping in to offer free umbrellas and instructions on locating water.

Practically a miracle we've made it this far.

Support The Mission