Canadian Dairy farmer FORCED To Throw Away 30K Litres Of Perfectly Good Milk
The green agenda is anti-human!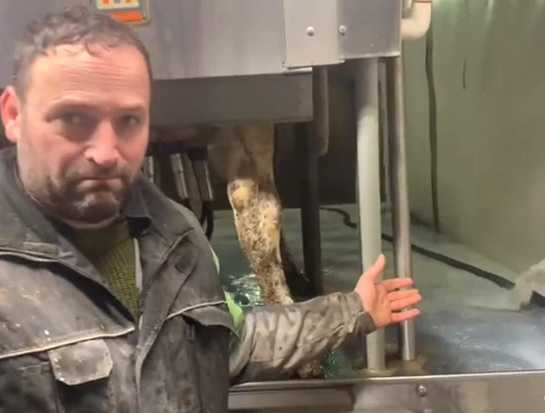 Heartbreaking footage has emerged of a distraught Canadian farmer being forced to throw away perfectly good milk because he has gone over government quota.


Who in their right mind comes up with a policy that results in perfectly good milk being throw away!?

This is just another example of how psychopaths, completely detached from reality, have infiltrated positions of power and are now hindering the production of food!

The fight against The Climate Con is a fight for our very way of life.

We are fighting to ensure the future of our civilisation so that we can enjoy the abundance created by our amazing society.

The Beginners Guide To The Climate Con has been created to assist us in this fight.

In fact, this entire movement has been spawned for folks who want to take up the fight against an agenda that seeks to destroy us.

We are always looking for more people to join the cause. Is that you?

Get in touch.
Support The Mission